The Four Types Of Dental Implant Restorations
A dentist in Long Beach, CA may recommend dental implants if a patient is experiencing missing, crooked, or damaged teeth. There are four types of...
When Is Dental Implant Surgery Needed?
Dealing with a less than stellar smile can certainly be a drag and impact a person's daily quality of life. Fortunately, a dentist in Long...
Will I Be In Pain After Getting A Dental Implant?
Dental implants in Long Beach, CA offer many benefits that can make them a preferable option over traditional dental treatments. Compared to traditional dentures, implants...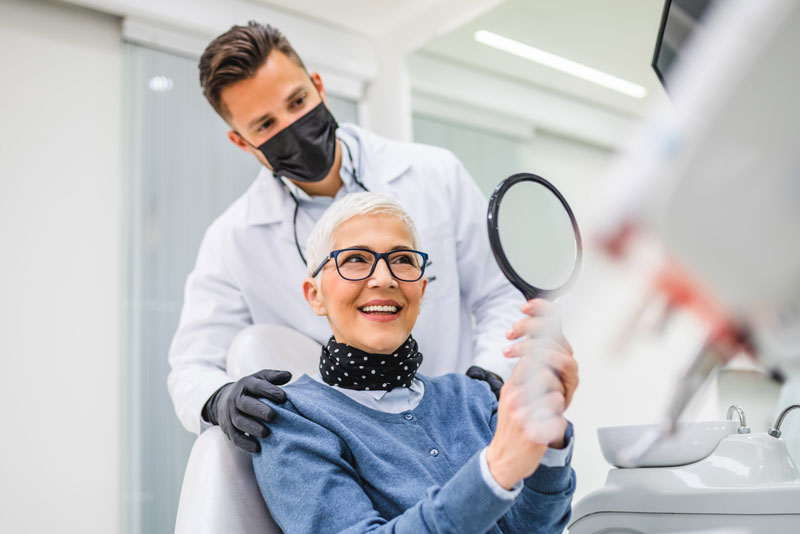 The Best Ways To Find Affordable Dental Implants!
The benefits of dental implants in Long Beach, CA are many and varied. They can provide a more secure foundation for teeth and allow for...
What Is The Recovery Time For Dental Implants?
Interested in getting a brand-new smile? Then dental implants may be a great option for you. Dental implants are a great way to achieve a...
What Is Osseointegration When It Comes To Dental Implants?
There is no denying that dental implants are a phenomenal and amazing way to achieve a great new smile. The process is quite simple and...
How Can I Find Affordable Dental Implants?
Are you interested in getting a brand-new smile, but may be a bit hesitant about how much the procedure may impact your wallet? If you...
Why Should I Consider A Dental Implant To Replace My Missing Tooth?
If you have missing teeth, there are a few cosmetic and functional restorations available to bring back your smile. Two popular restoration options for missing...
Trabecular Metal Implants from Zimmer Dental
A natural, beautiful solution for confident living. "I had never heard of implants until my dental practitioner told me they were the best choice for...
Get started today by scheduling your custom dental implant consultation.
I understand the information disclosed in this form may be subject to re-disclosure and may no longer be protected by HIPAA privacy regulations and the HITECH Act.