Single-Tooth Implants
Replace Missing or Damaged Teeth With Natural-Looking Dental Implants & Crowns in a Day
Why Choose Dental Implants?
For patients who have damaged a tooth beyond repair or are missing one altogether, Dental Implant Supported Crowns can give you your smile back—often in a single day! Single tooth implants are advanced and highly effective alternatives to your natural teeth that may have been lost or damaged. Implant-supported crowns not only provide a natural look and feel but also enhance your smile and promote overall dental well-being.
Dental implants serve as an artificial tooth root, typically made of surgical grade titanium, which is surgically placed into the jawbone to function as the foundation for a replacement tooth. In some cases, a temporary tooth can be attached immediately, providing the appearance of a complete smile while the jawbone integrates with the new implant—usually over several months. Once the healing and integration process is completed, a restorative dentist will send an impression or scan to a specialized laboratory. Highly skilled technicians at the laboratory will then create a bespoke crown that is tailor-made for your implant.
We use state-of-the-art 3D Cone Beam Diagnostic Technology, allowing us to get a better picture of your existing bone and anatomy. 3D imaging is a crucial step in the implant process!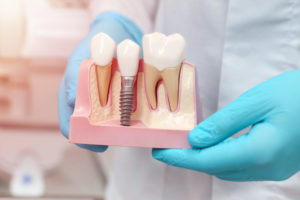 Why Choose Dr. Silegy as Your Implant Specialist?
At our clinic, we often hear from patients who experience impacted self-confidence due to missing or unhealthy teeth. Furthermore, issues such as difficulty speaking or chewing, along with jaw joint dysfunction and pain, can arise from amissing teeth or an improperly aligned smile. Dr. Silegy is a board-certified oral and maxillofacial surgeon and dentist specializing in implants with over 25 years of experience and hundreds of successful operations. When it comes to something as crucial as your ability to speak and chew properly, it is of utmost importance to trust a specialist in oral surgery like Dr. Silegy. We believe that you deserve the highest quality of care for your well-being, and we're ready to provide it!
Am I a Candidate for Dental Implants?
A suitable candidate for dental implants should possess healthy gums and sufficient jawbone structure to provide support for the implant. If the jawbone is inadequate (i.e., too thin or soft) to secure and sustain the implant appropriately, a bone grafting procedure may be necessary to ensure sufficient bone mass for the implant's stability. 
In the case of placing a single implant in the upper back teeth, a sinus lift may be required if there is insufficient bone height or if the sinuses are too closely positioned. An implant specialist can assess your eligibility for dental implants through a thorough evaluation of your jaw anatomy using a 3D Cone Beam CT Scan. This advanced X-ray technique enables our doctors to precisely assess your current jaw structure and determine the optimal approach for successful dental implant treatment. Consequently, it is crucial that you do not have an implant placed by any dental professional without first undergoing a 3D Cone Beam CT Scan.
The Dental Implant Procedure
The implant placement procedure is as follows:
Phase 1:

Exam and Planning
If you have one or more missing teeth, same day dental implants are likely a suitable option for you. During your initial consultation and planning session, our team aims to understand your goals and address any concerns you may have about your smile. We will conduct a comprehensive oral examination, including a precise high-definition 3D digital CT scan (CBCT) of your upper and lower jaws.
This advanced imaging technology allows us to determine the most optimal placement for implants and evaluate whether any preliminary treatments are necessary to achieve the best possible outcome. After completing the clinical planning phase, we will provide a detailed overview of the procedure timeline, cost, and flexible payment options to ensure the treatment aligns comfortably with your budget.
Phase 2:

Implant Placement
During your implant procedure appointment, our primary objective is to ensure your complete comfort throughout and after the appointment. We will administer the anesthetic of choice, which we will determine in collaboration with you before your operation. After you are fully anesthetized, our surgeon will remove any unhealthy teeth and perform necessary procedures, such as bone grafting or sinus lifting. 
Finally, we will securely anchor the implants in the optimal position within your jawbone. If feasible, you will receive temporary teeth to ensure an aesthetically pleasing smile during the healing phase. While you may need over-the-counter pain relievers like Tylenol or Advil in the initial days following the procedure, it is worth noting that many patients experience negligible discomfort and do not require any medication at all.
Phase 3:

Abutment Placement
During approximately 3-4 months, we will carefully monitor your healing process as your implants integrate permanently with your jawbone. Once the healing is complete and the implant has fully fused with your jawbone, an abutment will be positioned above your gum line. This abutment will hold the crown (prosthetic tooth) when the time comes for its placement.
During the final phase of the procedure, a single crown, an implant-supported bridge, or a denture is affixed to the abutment to finalize the process. We will assess your healing progress through an updated CT scan (CBCT) to determine the most suitable time for your return appointment, where your everlasting smile will be created using robust crowns and/or bridges manufactured with the exact color of your adjacent teeth, resulting in a natural-looking appearance.
The Silegy Experience is all about you, the patient. We want you to feel relaxed, pampered, and well taken care of when you're in our care. See for yourself what our patients have to say about their care and experience at Silegy OMFS.
Single-Tooth Implants FAQ
Merging Experience, Craft, and Equipment
When it comes to receiving dental implants, the process involves collaboration between two key professionals: an Oral and Maxillofacial Surgeon and a Restorative Dentist. Dr. Silegy is responsible for performing the dental implant surgery, conducting initial tooth extractions, and performing bone grafting procedures if needed. The restorative dentist, who is your dentist, is responsible for fitting and creating the permanent prosthesis. 
Furthermore, your dentist also crafts temporary prosthesis during the dental implant healing process. While Dr. Silegy is highly skilled in placing single teeth implants, he is also a specialist in the all-on-4 dental implants  and has acquired exceptional expertise in this particular procedure, having successfully placed over 700 arches. Working closely with your restorative dentists and lab technicians, Dr. Silegy ensures the delivery of a fully customized smile that functions just like natural teeth.
Silegy OMFS sees patients by appointment, beginning with your initial consultation. We will take the time to understand your needs, your goals and concerns, then discuss what options are available to you, so you can make the right decision for your health. We care to ensure all your questions are answered and you are fully informed and confident in the decisions you make for your health. We have many options to ensure your care is affordable and fits within your budget. For your comfort, we welcome you to bring a family member or important person who helps you make health decisions.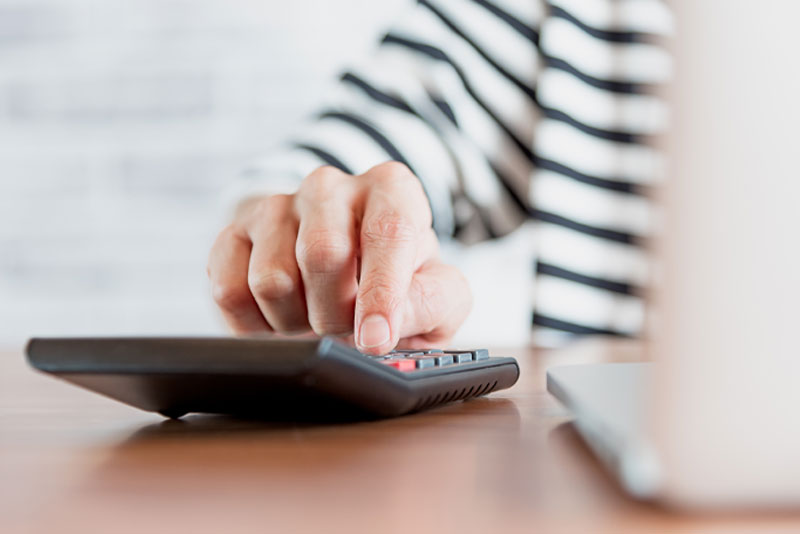 Making Your Care Affordable
You may be concerned with the cost of your treatment, and this is normal. We consider dental implants to be a lifelong investment in your health and quality of life and therefore will help you understand the value too. Our treatment costs reflect the high-quality care we provide, so you can rest assured knowing you're receiving the care you deserve. Often patients don't realize that dental financing companies make it simple and secure to achieve the funds to make this procedure possible. We have partnered with trusted financing companies, including CareCredit®. Many patients qualify for financing immediately and secure low monthly payments that fit within their budgets. We can help you finance your dental implants and provide you with a permanent new and forever smile!
Many dental implants are placed using local anesthesia. Patients tolerate the procedure well and often find they need only an over-the-counter pain medication such as Tylenol or Advil post-operatively. 
With larger procedures, where multiple implants are placed or when placing implants immediately after extracting a tooth, many patients will choose a more general anesthesia where they are asleep during the procedure. At Silegy, OMFS, your comfort is our top priority and our patients choose the anesthesia option that they are most comfortable with. Talk with us today about your questions and concerns so we can determine the best way to have your appointment be completely relaxing and comfortable.